Austin-Bergstrom International Airport
Located just minutes from the quickly growing metropolis of Downtown Austin, TX the Austin Bergstrom International Airport has continued to expand to keep pace with the city and its residents. The recent wave of both renovations of the existing terminal and the construction of a new state of the art terminal expansion continue this effort. Sarabi Studio was selected to fabricate a variety of unique features through out the space including various art display cases, benches, seating, charging stations, gate check in desks and more. The finish language through out called on our unique expertise in Blackened Steel and architecturally exposed steel work. Our ultra durable clear finish provided the finishing touch of extreme durability with a matte sheen.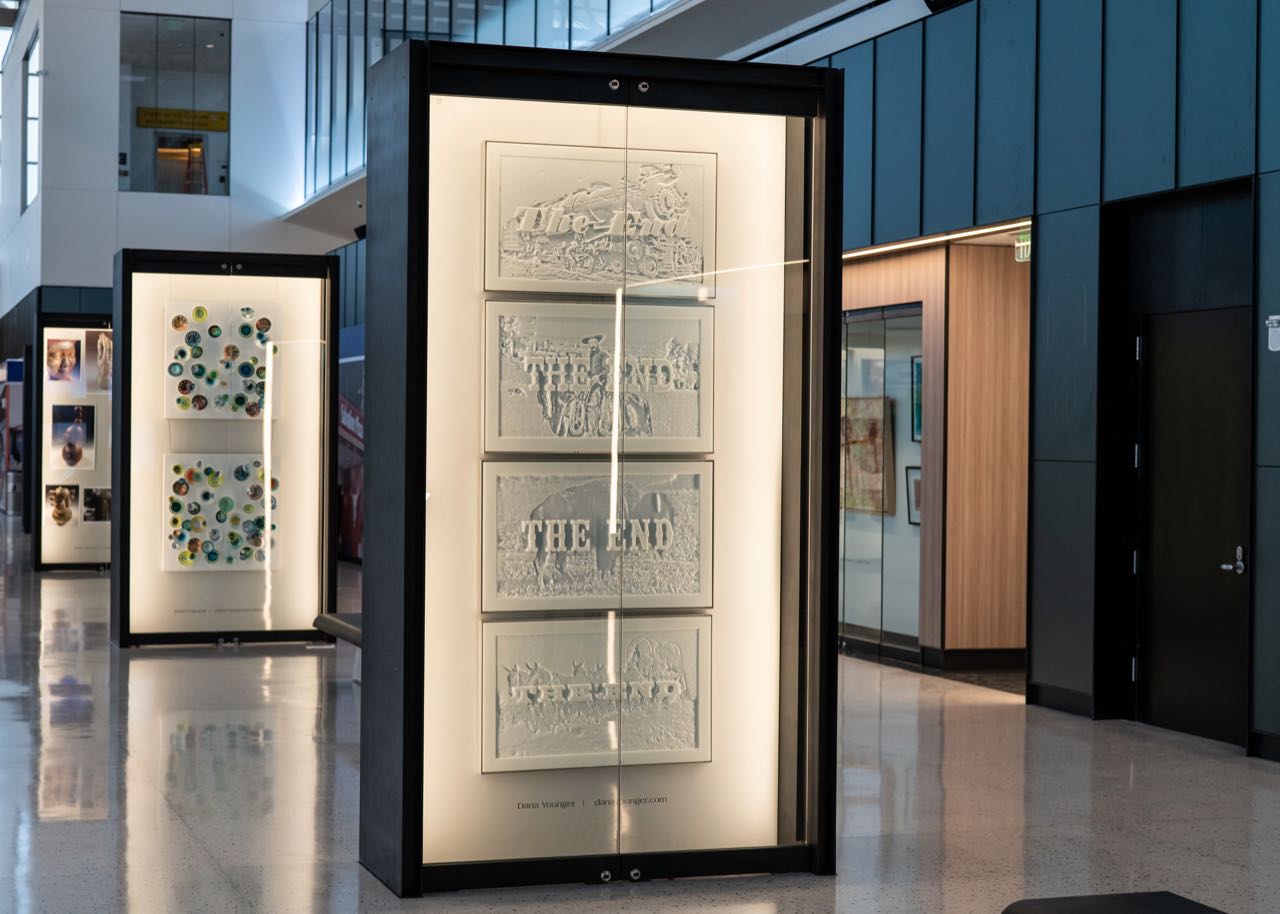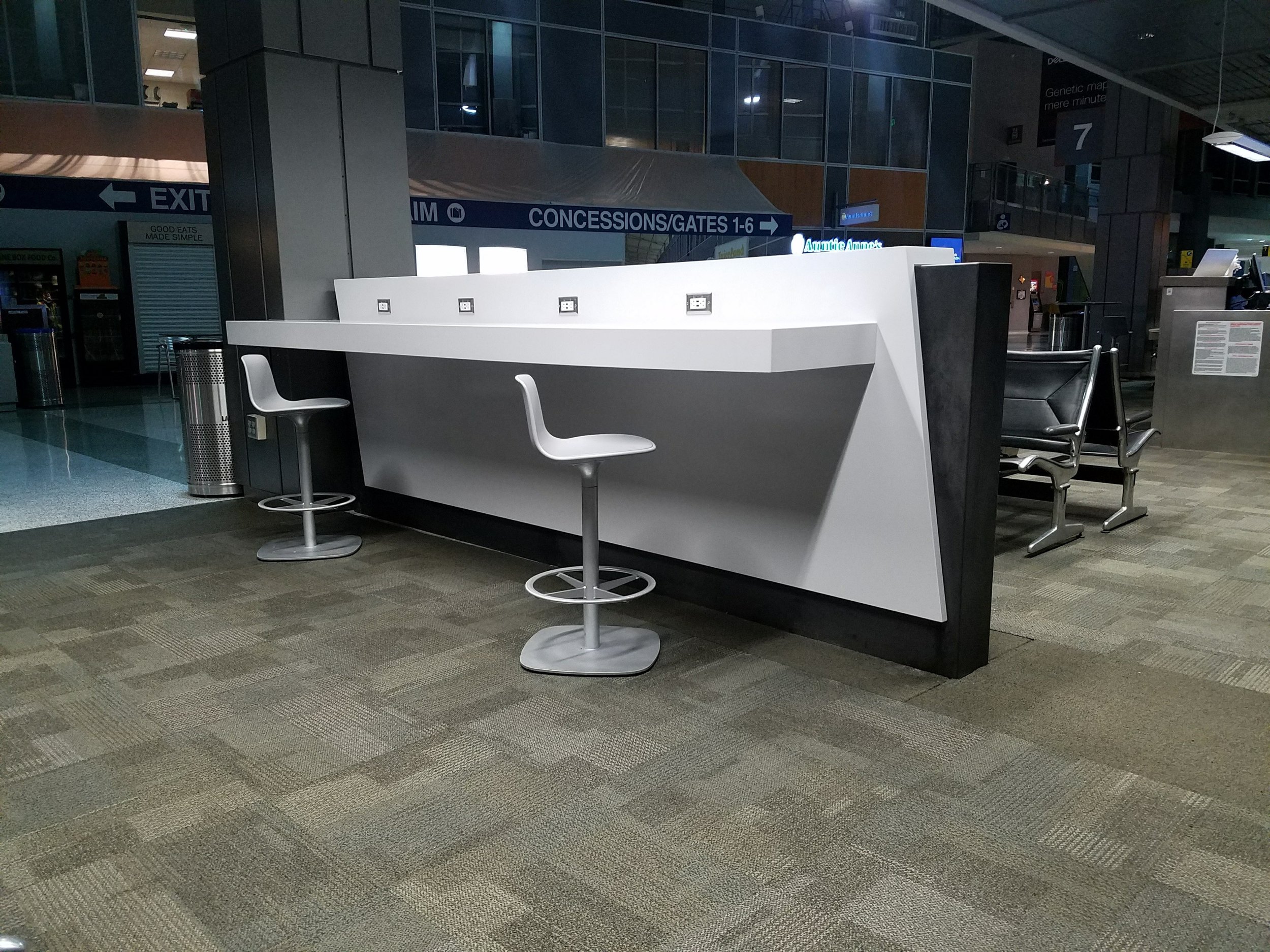 Project Architect Gensler designed these free standing charging stations to give travelers a place to plug in. Sarabi Studio fabricated and installed the metals and support structure to assure long life and utility.
They were installed in several locations in the existing terminal as well as the new concourse expansion.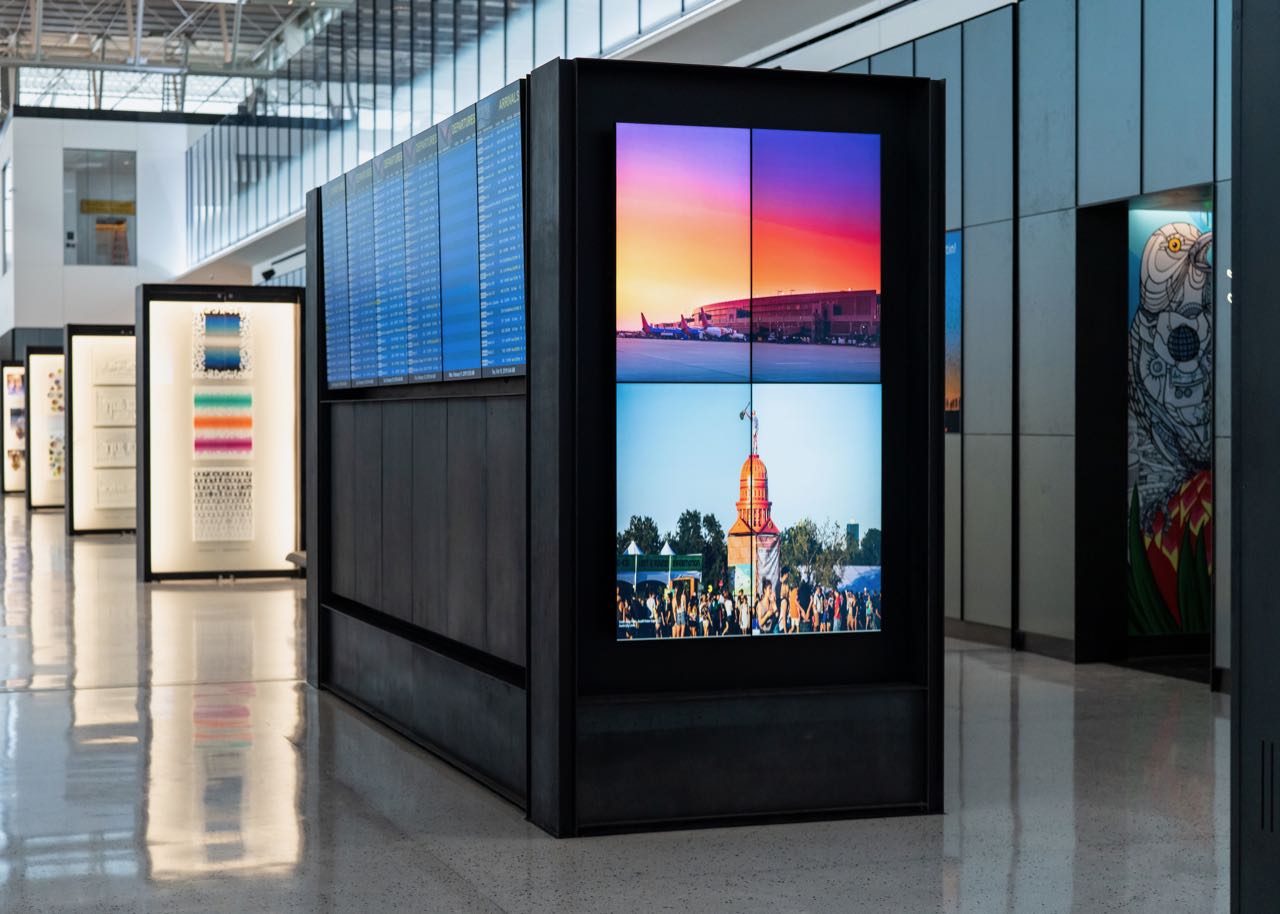 The pictured element was designed to both house complex displays showing flight info and graphics as well as the power/data and display controllers to drive them in addition to enclosing on three sides vending systems for those often forgotten chargers and headphones.