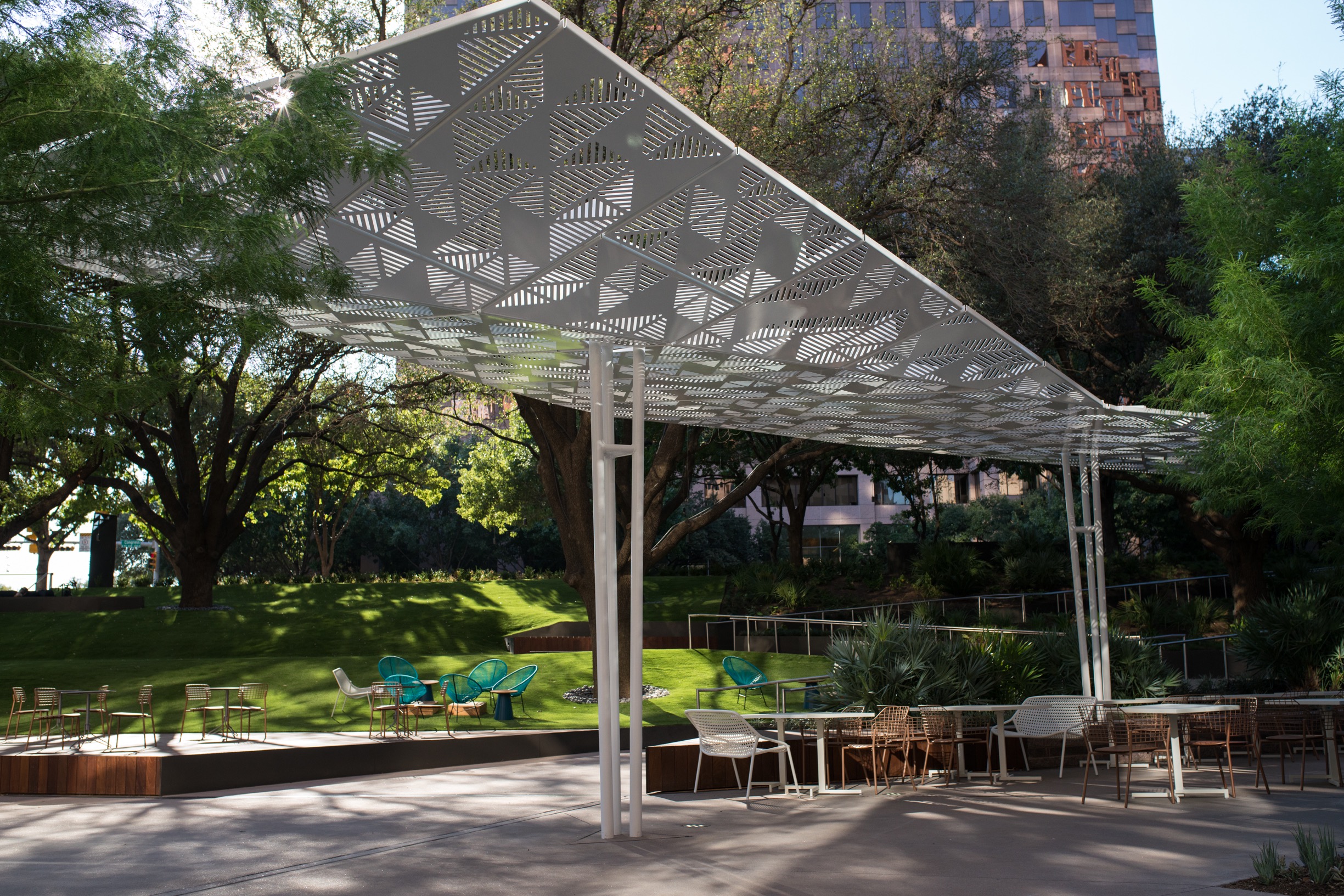 Sarabi Studio has been built on a foundation of hard work, attention to detail and a love for design and fabrication.
Our history:
The studio began in Austin, TX. The year was 2009 and our focus began with the design and hand crafting of stark modern furniture. Offering our metal and wood furnishings to the market, we found a quiet niche and enjoyed exploring several design collections over the years, the most notable being our Linear bench and SOL outdoor lines. Later on, as our following grew, we were given the opportunity to take on many bespoke pieces and unique design/material challenges that allowed us to grow our teams technical abilities in architectural metals and expand our business.
Today, our studio has grown, as have our capabilities to serve larger projects and we now focus primarily on Architectural & Ornamental metals in commercial projects, while maintaining our bespoke furniture business.
Our team of talented craftsmen come from a variety of backgrounds along side our technical designers and installers. This allows Sarabi Studio to rise to your project's challenge, no matter the complexity. We utilize cutting edge 3D parametric design, augmented reality and visualization techniques through out our design, production and install processes to enssure the best possible results.
Our capabilities include the cutting, forming, welding, finishing and installation of a wide variety of metals ranging from carbon steel, aluminum, stainless steel, brass, bronze and more. Our finishes range from blackened and traditional patinas to metal coatings and more cutting edge finishes such as electroplating and high performance two part coatings. SARABI STUDIO is conveniently located just a few miles from downtown Austin, TX. Our team services many markets locally as well as large projects through out the USA.
Our passion and desire to solve challenging metal fabrication questions has allowed us to deliver on many unique projects including the following